Need Website Help or a Website Redesign?
If you are located in Newton, NC or the surrounding area, The Site Station would love to help you with your website development. While we are able to work remotely with clients all over North Carolina, since we are located only 30 minutes from Newton, we can easily meet with you in person to discuss your website needs.
At The Site Station, we pride ourselves in offering quality and professional website design, but at an affordable price. We are happy to talk to you to discuss your website goals and work with you to reach them.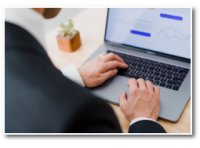 We offer services including but not limited to Website Design, Website Redesign, Web Hosting, Search Engine Optimization, and more.
We have helped many businesses in Newton by developing websites for real estate agencies, lawyers, landscaping, industrial manufacturers, furniture manufacturers and so many others. We can customize a website to meet the needs of your particular business.
If you are in the market for a Newton NC Website Design, give us a call today or click "Contact Us" and we will be glad to speak to you to discuss your website needs.
The Site Station Web Design Company works with clients to help them through the process. We frequently talk to people who may have had a bad experience with a website design firm in the past, so we try to make their experience with us a good one. That happens by explaining things in simple terms and listening.
Let The Site Station help you get your website up and running and working for YOUR business. Call us at 828-327-6872 or email us at info@thesitestation.com.
If you would like to see some of our past work for Newton web design clients, feel free to visit our Portfolio page by clicking here. There you will find a few examples of businesses who have used The Site Station to develop an online presence for them and make their websites work for their businesses.
Our customers appreciate that we work in partnership with them to design a website that will help them get new customers and ultimately reach their business goals.
Hickory NC Website Design
Hickory NC Website Hosting
Charlotte NC Website Design
Asheville NC Website Design
Gastonia NC Website Design
The Site Station Web Design Company strives to give you personalized service and helps you understand the website design process. We can also help you get your business seen. Contact us today!