Hickory NC Website Hosting
Need Information About Website Hosting?
The Site Station offers safe and reliable website hosting for the Hickory, NC area.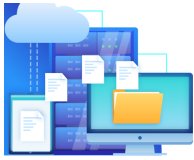 If you own a website, you will need website hosting.
Hosting is basically "rental space" on a web server that allows your website to be seen by millions of internet users. It is very important that you choose a safe and reliable web host because you want your website to stay secure and without downtime.
The Site Station employs a very reputable company to host websites and we have been pleased with their reliability and services for many years.
If you are in the market for a Hickory NC Website Hosting, give us a call today or click "Contact Us" and we will be glad to speak to you to discuss your website hosting needs.
Let The Site Station help you get your website up and running and working for YOUR business. Call us at 828-327-6872 or email us at info@thesitestation.com.
Hickory NC Website Design
Hickory NC Website Hosting
Charlotte NC Website Design
Asheville NC Website Design
Gastonia NC Website Design