WALLACE ROOFING HICKORY NC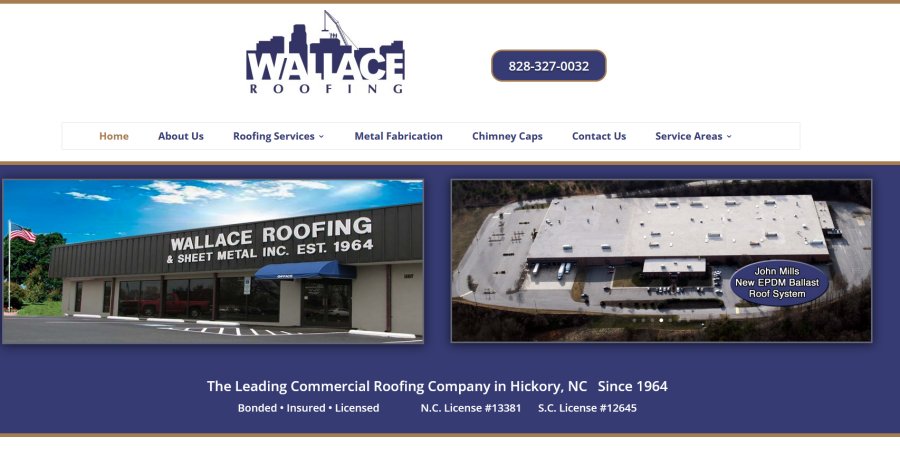 Project Description:
Wallace Roofing, located in Hickory NC, had an existing website when they reached out to The Site Station for help. They needed a new website that would allow potential customers to learn about different types of roofs and roofing services that Wallace Roofing offers.
We worked together to build a new website that gives information about their company and services and also performs well in searches for residential and commercial roofing in Hickory and the surrounding counties.