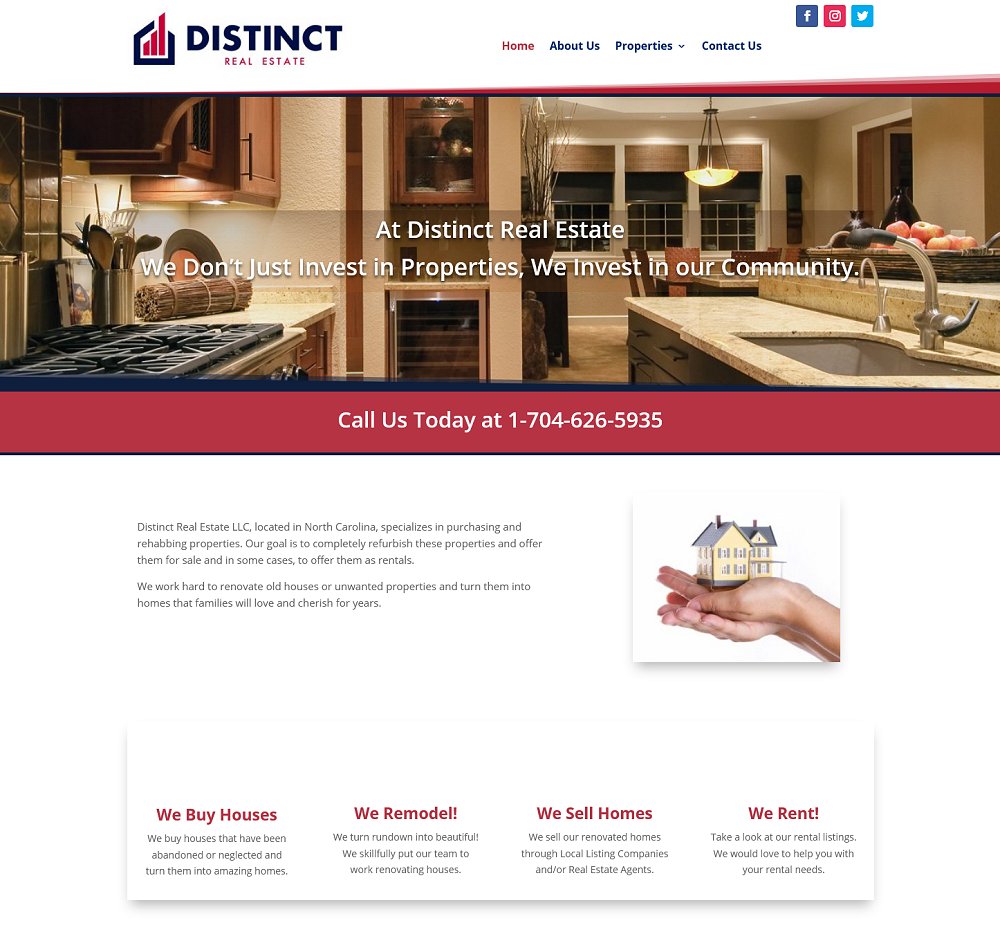 Project Description:
Distinct Real Estate in Newton, NC was starting a new home remodeling/reselling business and was in need of a website. They specialize in buying properties, renovating them and turning them into homes that people can afford and will cherish for years to come.
The Site Station was happy to be able to build them a good starter website that they can grow as their business grows.